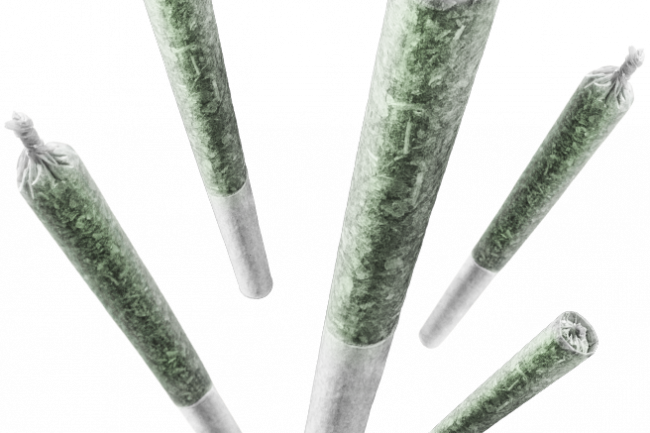 The cost of doing business in the cannabis industry is rising and the resources you need to fill pre-rolls by hand can get, well, out of hand fast.
Pre-roll automation will save you resources, increase your productivity and dramatically reduce the amount of time and labor required for hand filling, allowing you to redirect resources elsewhere in your operation.
What is pre-roll automation?
Automated pre-roll machines allow licensed producers (LPs) to produce joints in the hundreds and even thousands, taking the human element out of pre-roll production by accurately weighing, filling, compacting, twisting and trimming pre-roll cones. The resulting increase in efficiency and productivity results in a quick return on investment and higher margins.
Why is pre-roll automation important?
Producers invest in pre-roll automation to increase capacity and achieve efficiency over their current pre-roll process. Choosing the right automated cannabis pre-roll machine allows for labor reallocation to other operational areas and can reduce product waste and contamination that can result from inefficient production techniques.
What are my pre-roll options?
We offer several options that outperform both vibratory and gravity cone fillers as well as other machine options on the market today that rely on volumetric filling.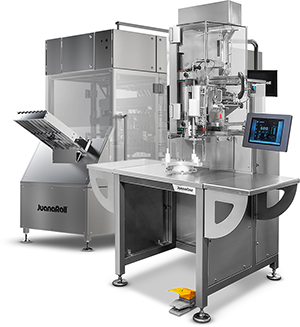 Our high-performance JuanaRoll automated pre-roll machine is designed to accurately weigh, fill, compact, twist and trim pre-rolls at the industry's highest speeds. The modular design of the JuanaRoll allows you to choose from 4, 6 or 8 channel models and produce from 1,000 to 4,000 joints per hour to best meet your desired production level.
We are proud to have delivered this innovative machine to many leading LPs in the U.S. and Canada as they strive to improve productivity and consistency while reducing labor costs. Hear why the president & CEO of 314 Pure Cannabis calls the JuanaRoll "the Rolls Royce of pre-roll machines."
Our JuanaOne automatic pre-roll work center is available for operations looking to boost their pre-roll production above their current hand-filling or volumetric knock box capabilities. Built with the same weigh filling technology as its sister, the JuanaRoll, this workstation can deliver up to 500 compacted joints per hour within a small footprint, combining both flexibility and accuracy into one efficient workstation. Learn more about the JuanaOne automatic pre-roll work center today.
Choose your machine, and your provider, wisely.
We understand that the decision to add pre-roll automation is a big one. That's why you need a dedicated partner with proven, customizable state-of-the-art solutions. We are not a machine reseller. We don't put our name on someone else's machine.
When you choose Canapa, you get a trusted partner with over 30 years of experience designing, building, integrating and servicing packaging machines. We'll be here when you need us, providing you innovative products, proactive service in real time and genuine customer care.
We encourage you to watch some of our videos and see how we have partnered with dozens of operators to automate their cannabis packaging processes.
Reach out to us today. Let us show you why so many leading LPs have trusted us to be their partner for innovative, reliable solutions for their cannabis and hemp products.