When you've gone through the time-consuming, expensive process of starting a business in the highly regulated cannabis industry, you need to be choosy about your business partners. You need to ask the right questions before inking a deal. Choosing your automated packaging machine supplier is no different. Not all suppliers are created equal.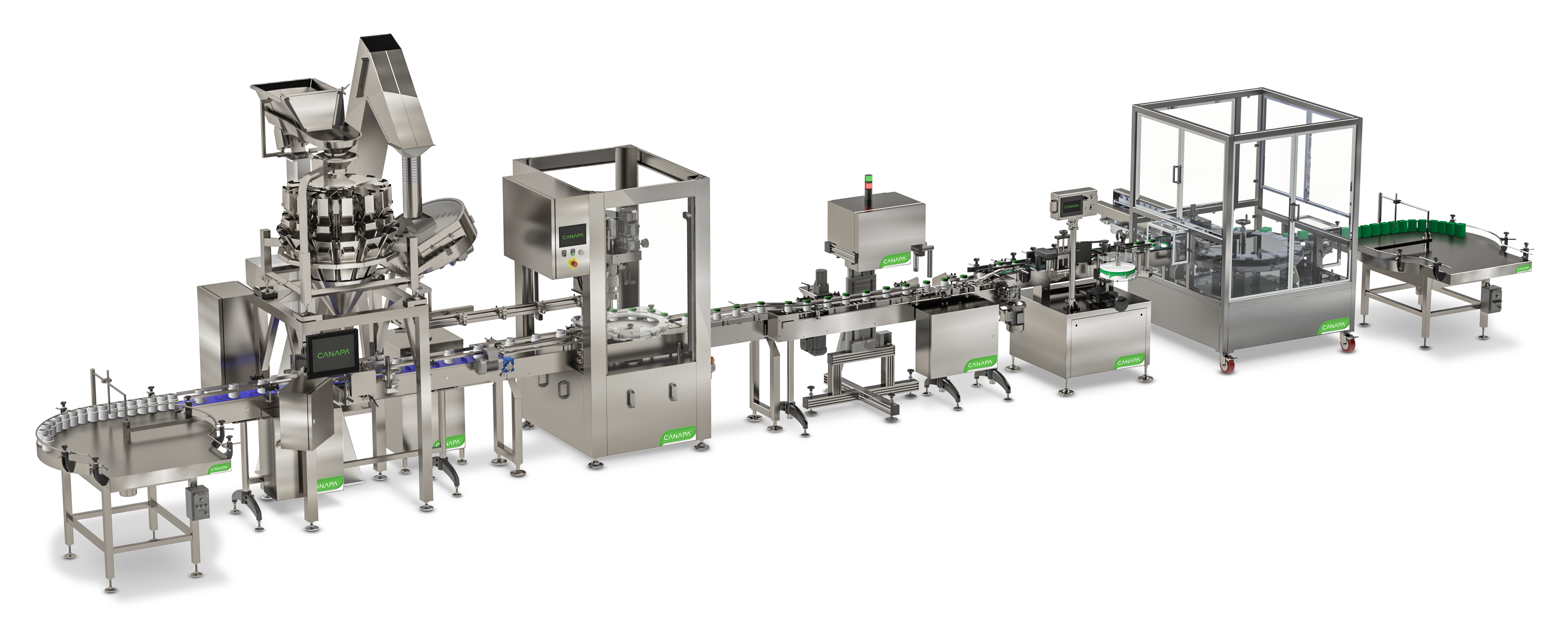 Before you ask the 5 questions below…
Ask yourself a few critical questions:
– Do you have financing in place?
– When do you need your automated solution in hand?
– Do you have the technical expertise on staff to run and service the machines?
– What is your productivity goal once you have these new machines?
– Are you set up to add new equipment at your facility?
Top equipment suppliers will ask you these questions and match you up with options that fit your budget, your facility layout and your production needs.
Now turn your attention to your prospective cannabis packaging machine suppliers and ask them a few critical questions:
1) How long have you been in the cannabis business?
You might be surprised to learn just how little experience many packaging machine suppliers have in this industry. Many of them have jumped into this industry before their products were ready for market or signed white-label deals without really knowing the product at all. Longevity is not just bragging rights. It means they've probably been there from the beginning and that they also supply their packaging solutions to other industries. It means they have history. Ask around, see if people know them. Longevity also means they likely own their facilities, have long-time employees with experience and offer a stable of innovative products. Ask them to see all of that…in person.
2) Do you design and manufacture your own machines?
Chances are that if they've not been in business long, then they probably don't. We've seen several instances of white labeling in the cannabis packaging industry. We don't name names, but they are easy to spot. Search for something like 'automated pre-roll machines for sale' and look at images of what is out there. Then visit some of the sites that come up and look at their machines. You'll find many that look basically the same and function in the same way. That's because they were all built in the same place. They simply applied their logo to it.
3) Do you offer service and support after the sale?
If the supplier you are talking to doesn't offer service and support after they deliver, install and integrate your machine, RUN AWAY FAST. Even if your operation has qualified technicians that you trust with your other equipment, automated cannabis packaging machinery is complex, precise and needs to always run at high efficiency. If the supplier doesn't offer options for on-site training and service packages, you deserve better. And if they don't use technology that allows online support and remote problem diagnosis, then they just aren't trying. The technology is readily available and easy to deploy.
4) How do you stay on top of industry needs and trends?
The best thing about having dozens of engineers on-site is that you can constantly innovate. If you ask this question to potential machine suppliers and they don't tell you about their engineering team, their research and development facilities or how they are addressing innovating current products to meet future needs in some way, then they are not staying on top of new trends. You may as well keep looking at other suppliers because they're likely not designing, engineering and building their own machines. Staying motivated about what is on the horizon is good for business. You need a proactive supplier, not a reactive one.
5) Can you deliver to our domestic and overseas facilities?
If they answer this by saying they deliver only to one or the other, then ask more questions. If they say they only deliver to the U.S., then ask why. Is it because they only have rights to sell that machine in the U.S.? Red Flag. If they only deliver overseas, then ask why that is. Regulatory issues? Lack of import/export experience? It could be an indication of a larger problem. Even if you only need the machine in one location, you still need to look for a supplier that has experience delivering packaging machine solutions around the world. You know it will get there safely, on time and ready to be quickly commissioned.
So, what now?
Maybe more questions. We believe these are among some of the most important questions to ask of packaging machine suppliers but ask as many as you need.
But ask them before you go out to bid. While you may be excited by a quote that comes in much less than you anticipated, there's probably a reason for it. And it's probably not good.
Build your list of questions, ask them right up front and then compile a list of those suppliers you want to do business with before you talk money.
While we can only speak for ourselves, we don't mind you doing a little comparative shopping. We want you to be happy with your choice.
We have a long history of providing innovative cannabis packaging machines built by our employees in manufacturing facilities that we own around the world. The packaging machines that carry our name were conceived, designed and built by our people in our plants and we're proud to have delivered our solutions to many leading domestic and international operators.
From automated pre-roll machines and flower bagging to edible wrapping and tube labeling, we are confident in our abilities, and we are ready to be your partner. There is a reason why so many operators have trusted us with their cannabis and hemp products.
When you're ready, reach out and ask us all your questions. We're happy to answer.